The e-4ORCE Ramen Counter was inspired by the new e-4ORCE technology used in the Nissan Ariya.
e-4ORCE is a twin-motor all-wheel control tech innovation. In addition to delivering powerful driving performance, traceability and stability, e-4ORCE reduces front and rear vehicle sway when decelerating to help to reduce potential occupant discomfort.
Operating on a ramen counter top, the e-4ORCE Ramen Counter harnesses this advanced tech to deliver ramen directly to the customer, without spilling a drop!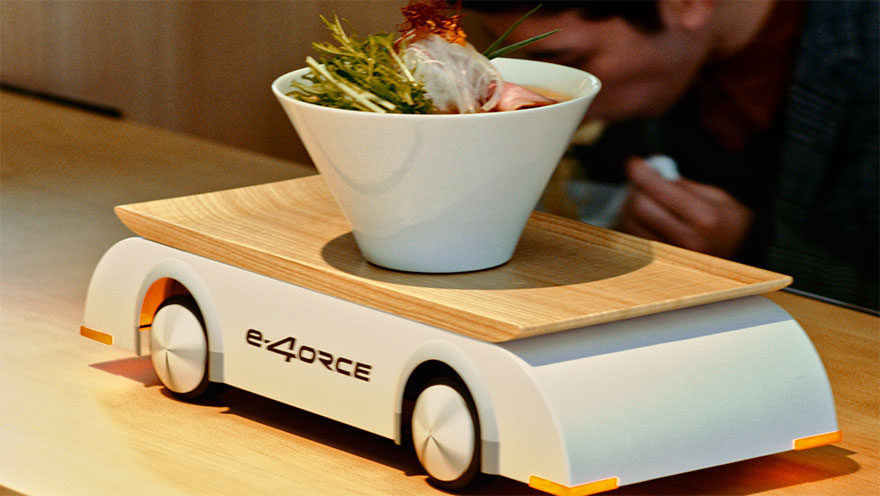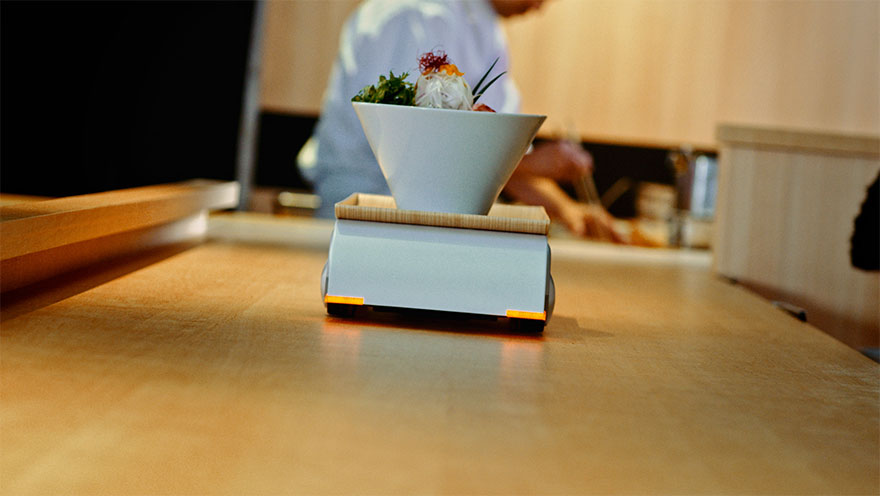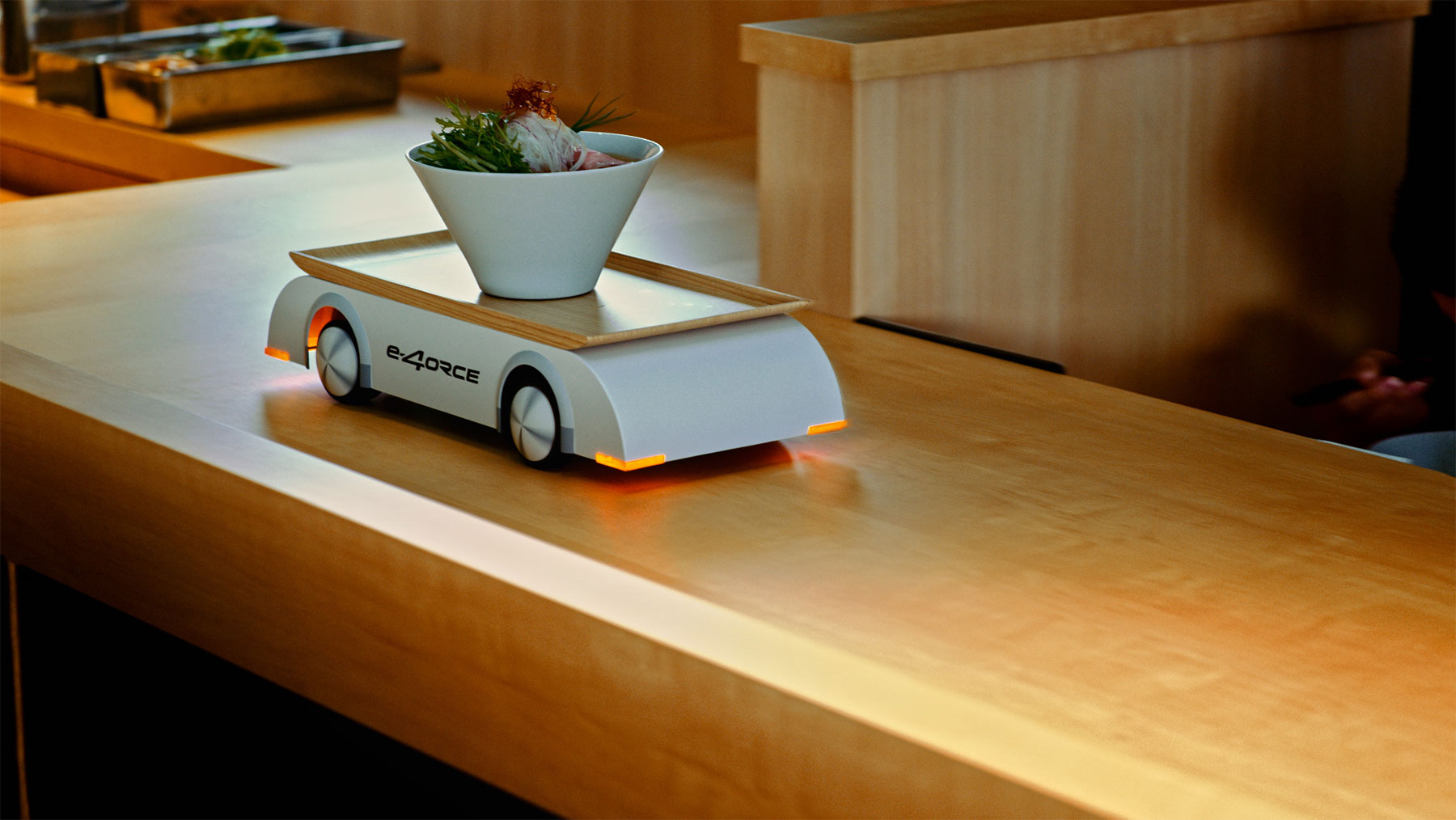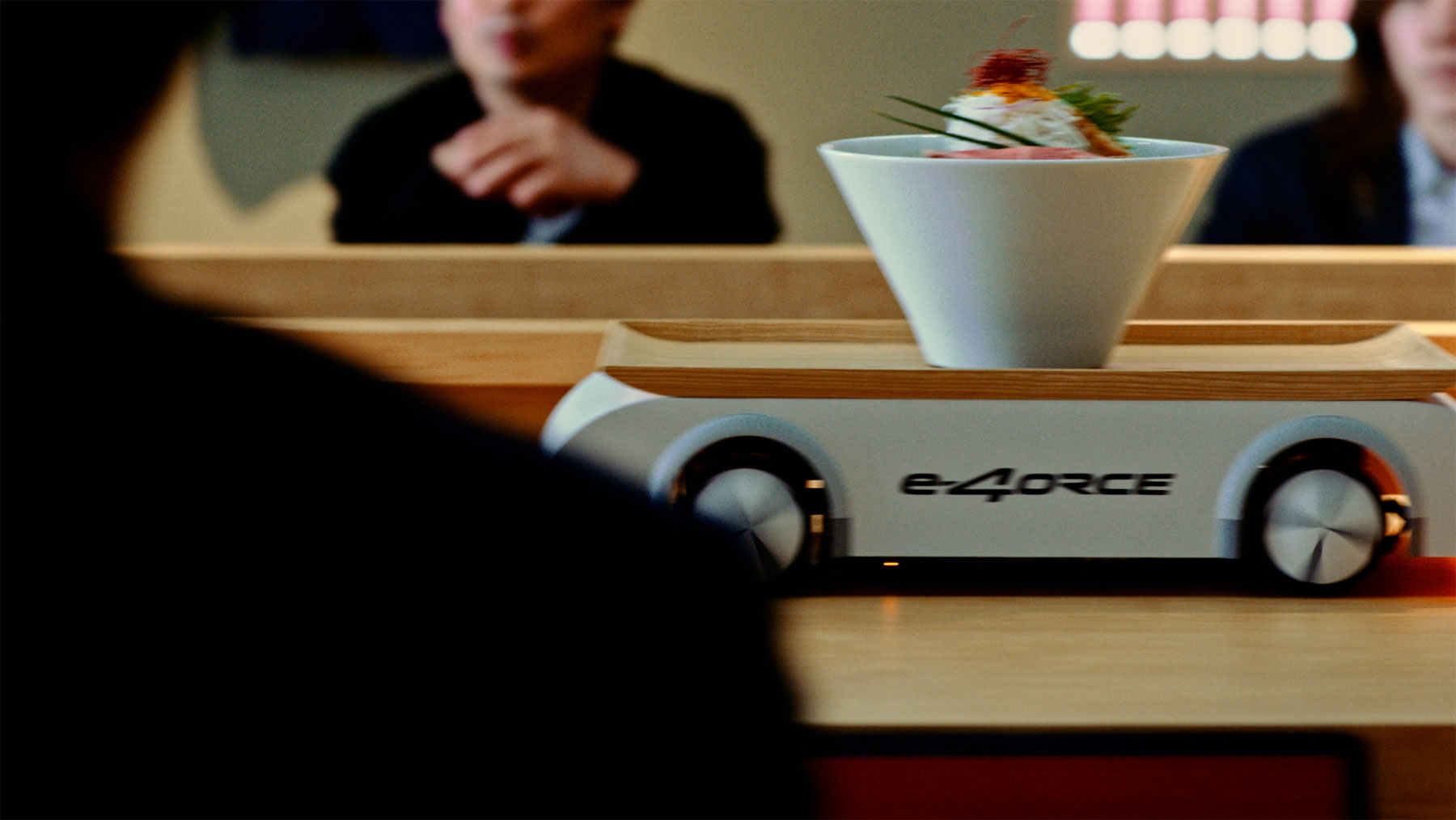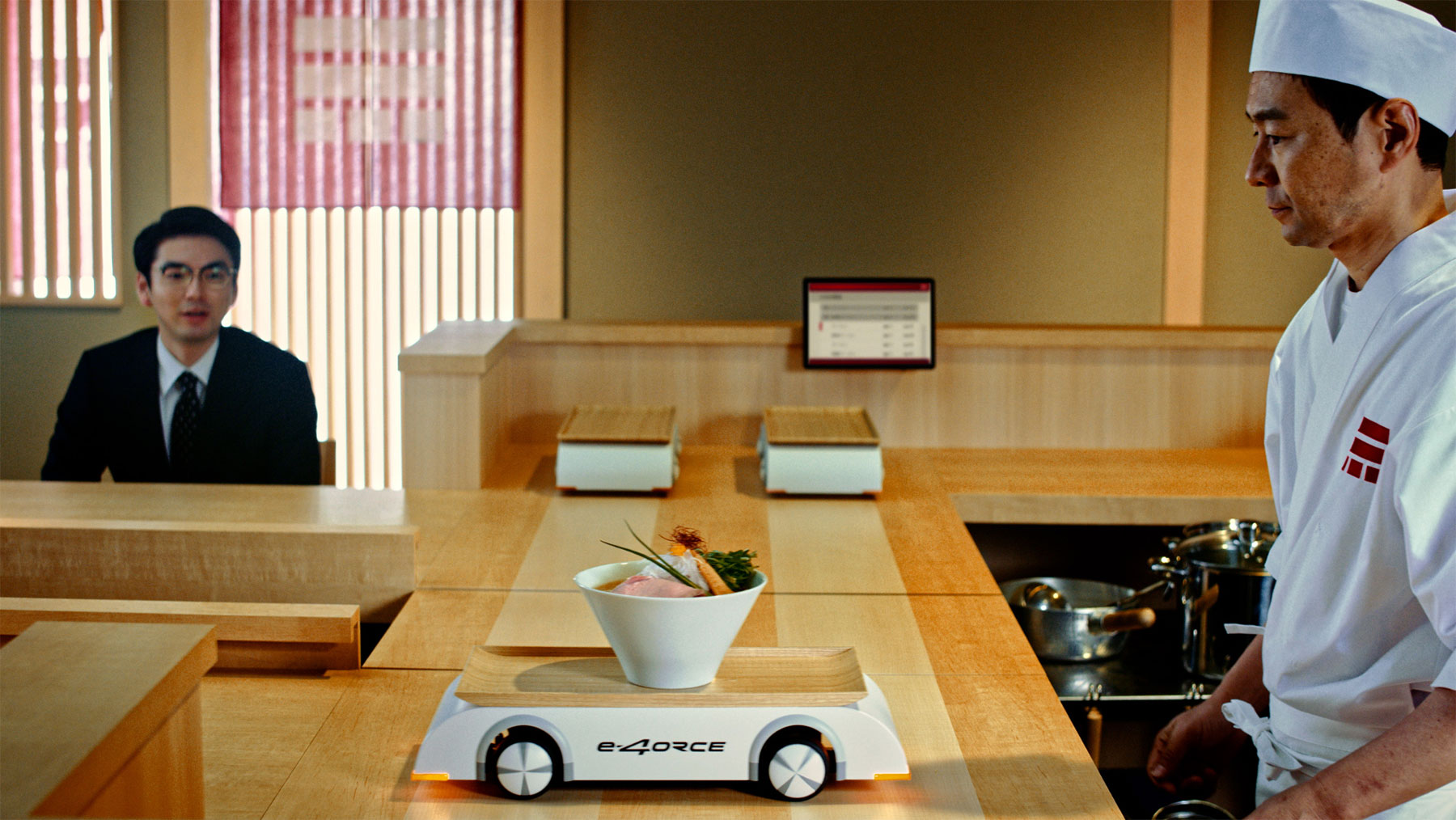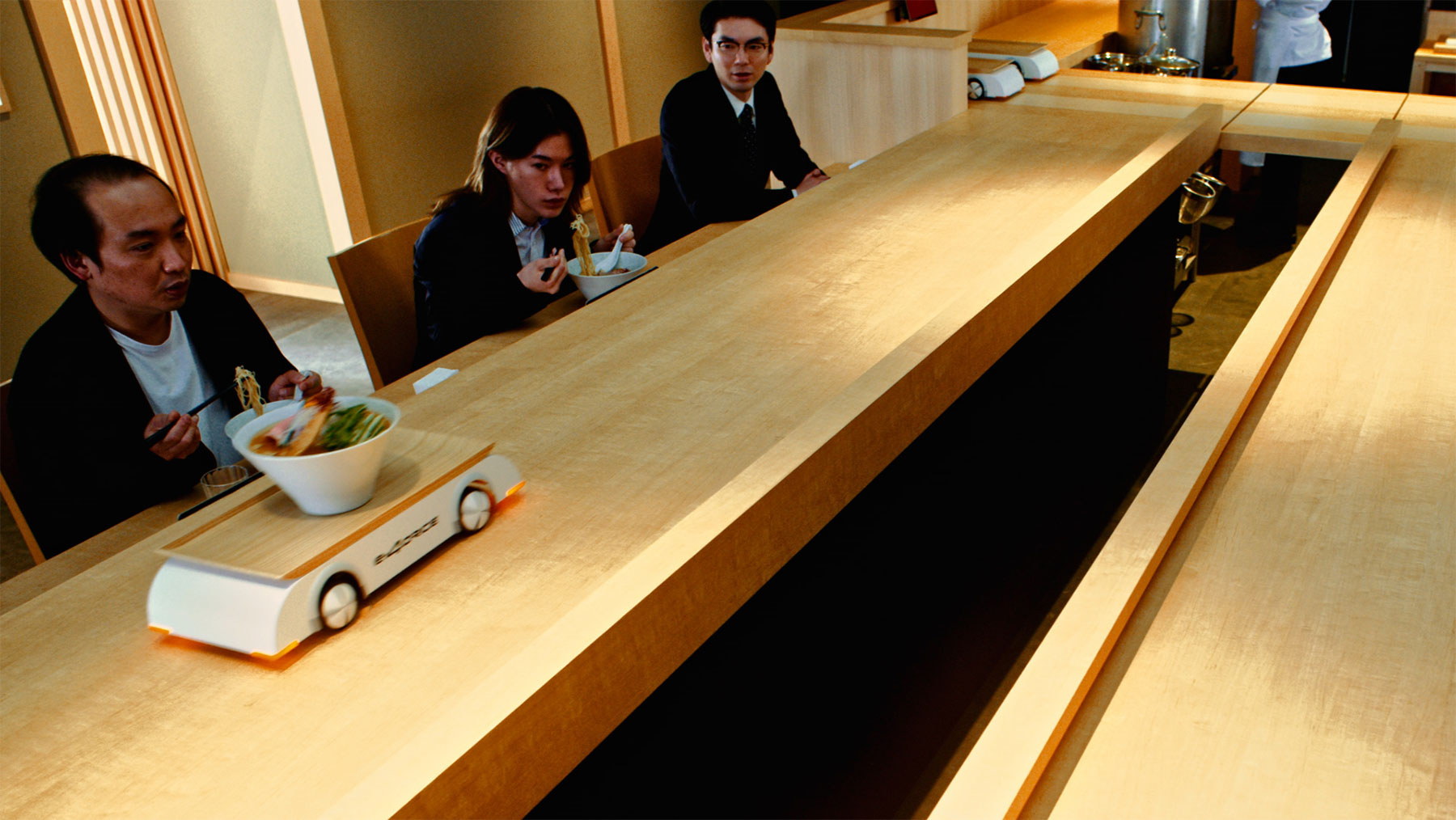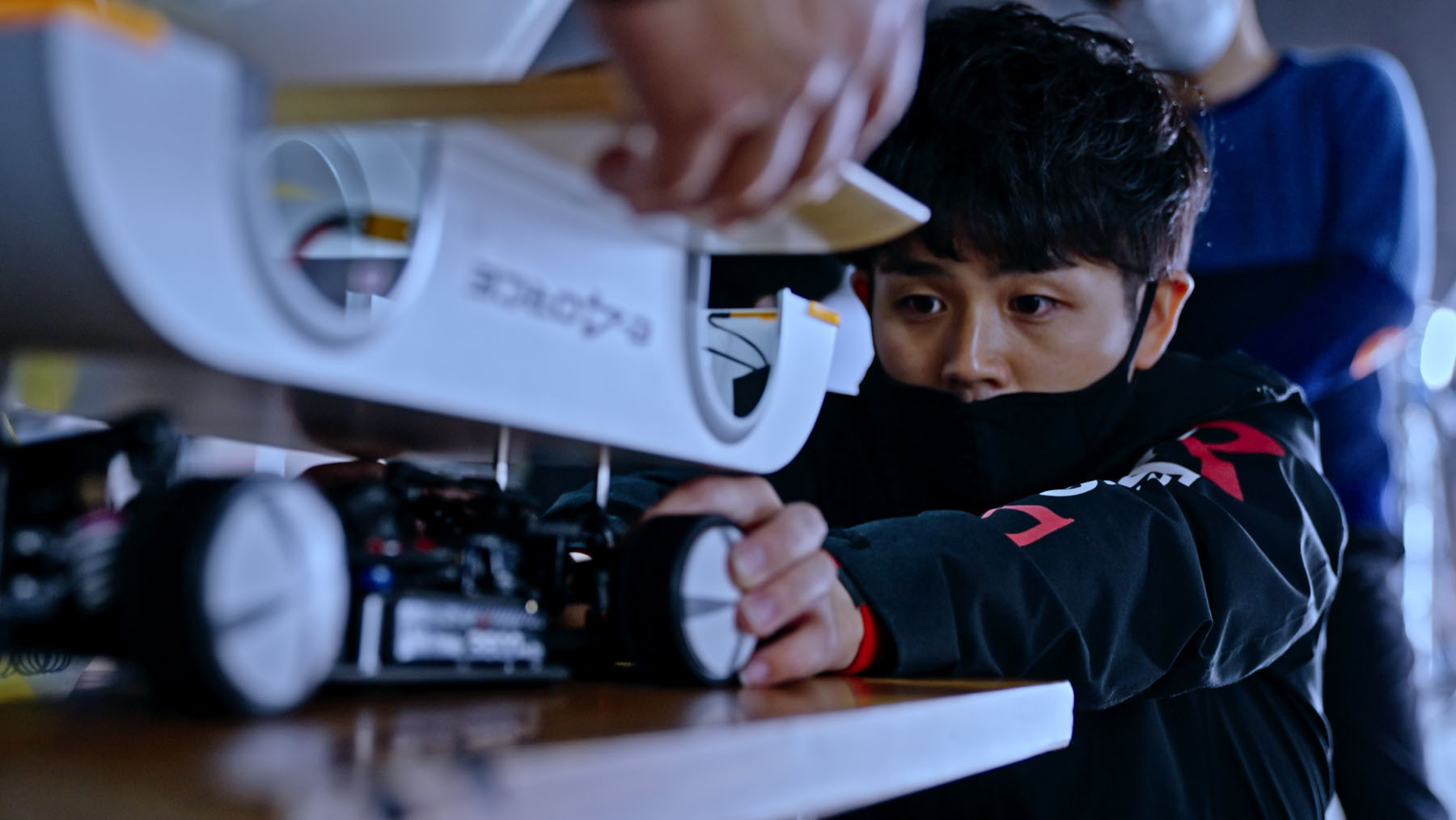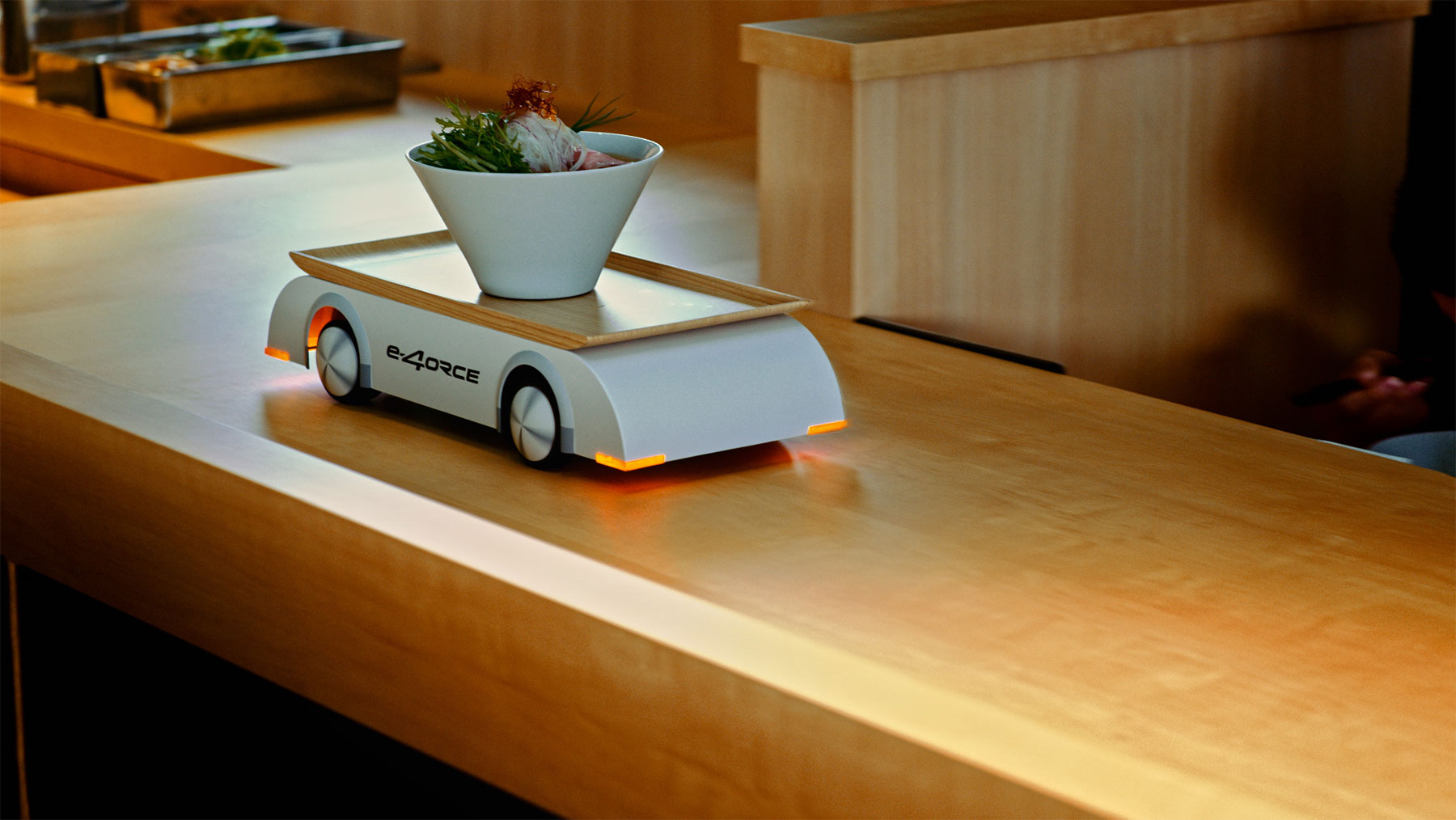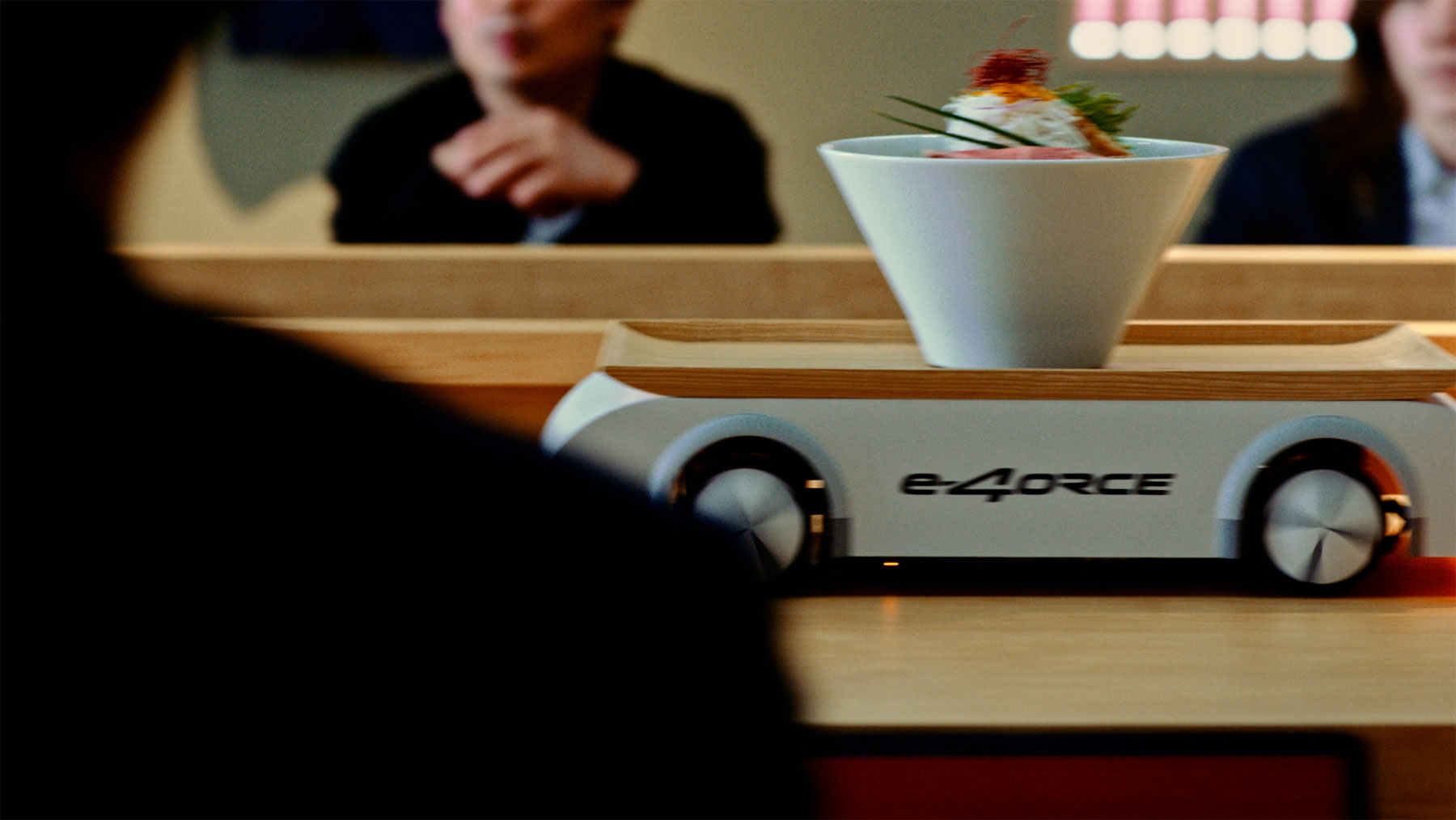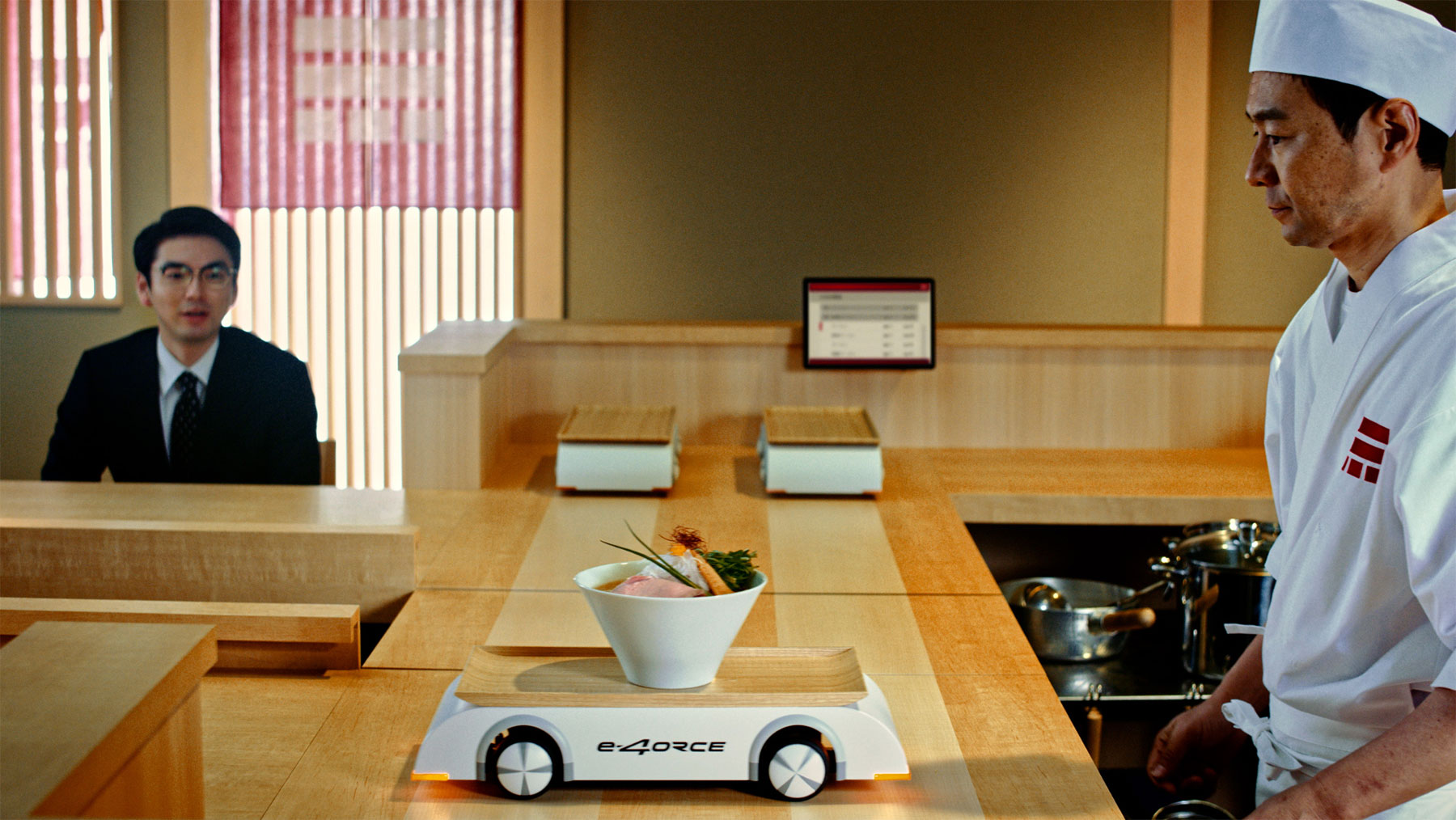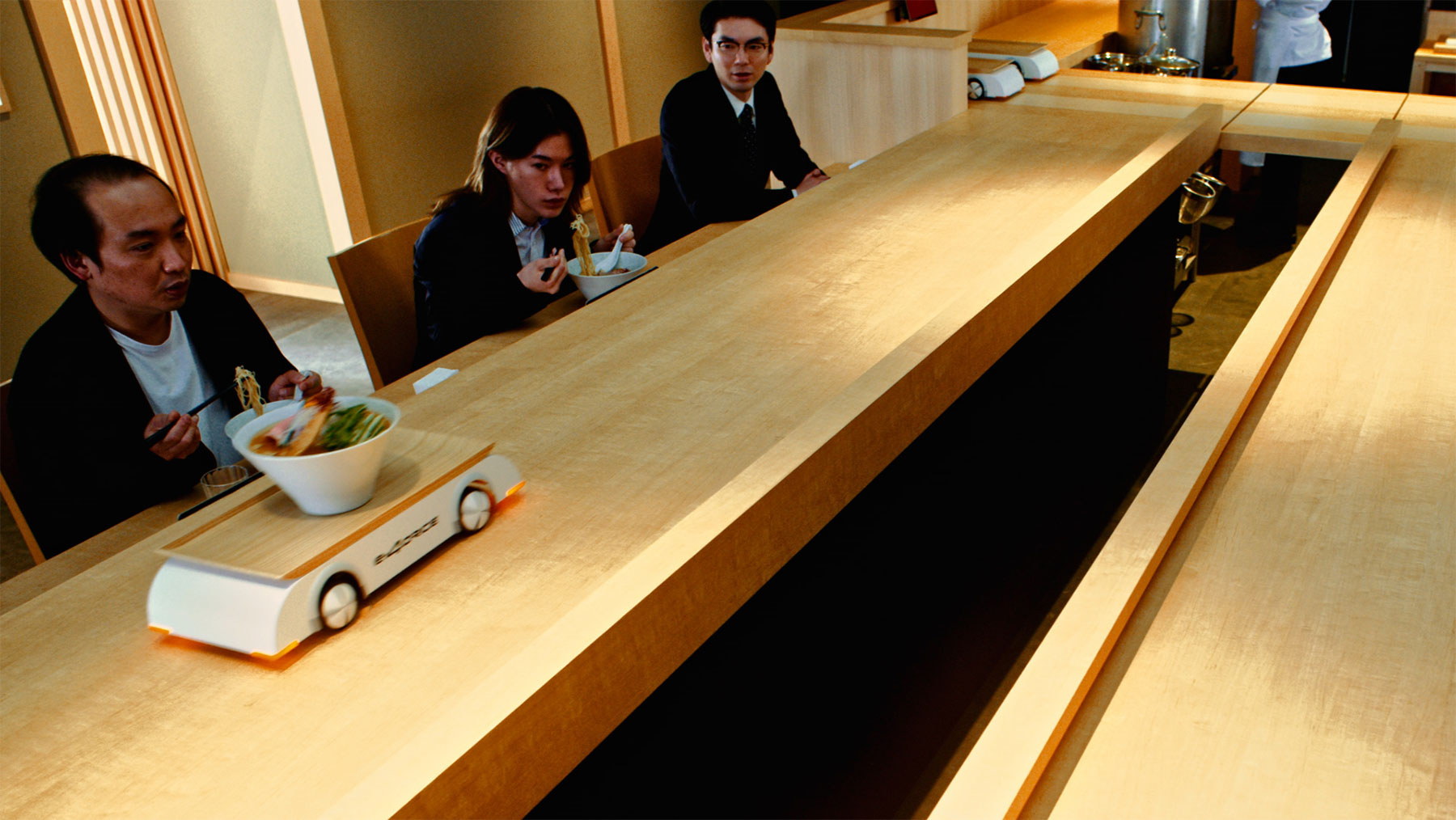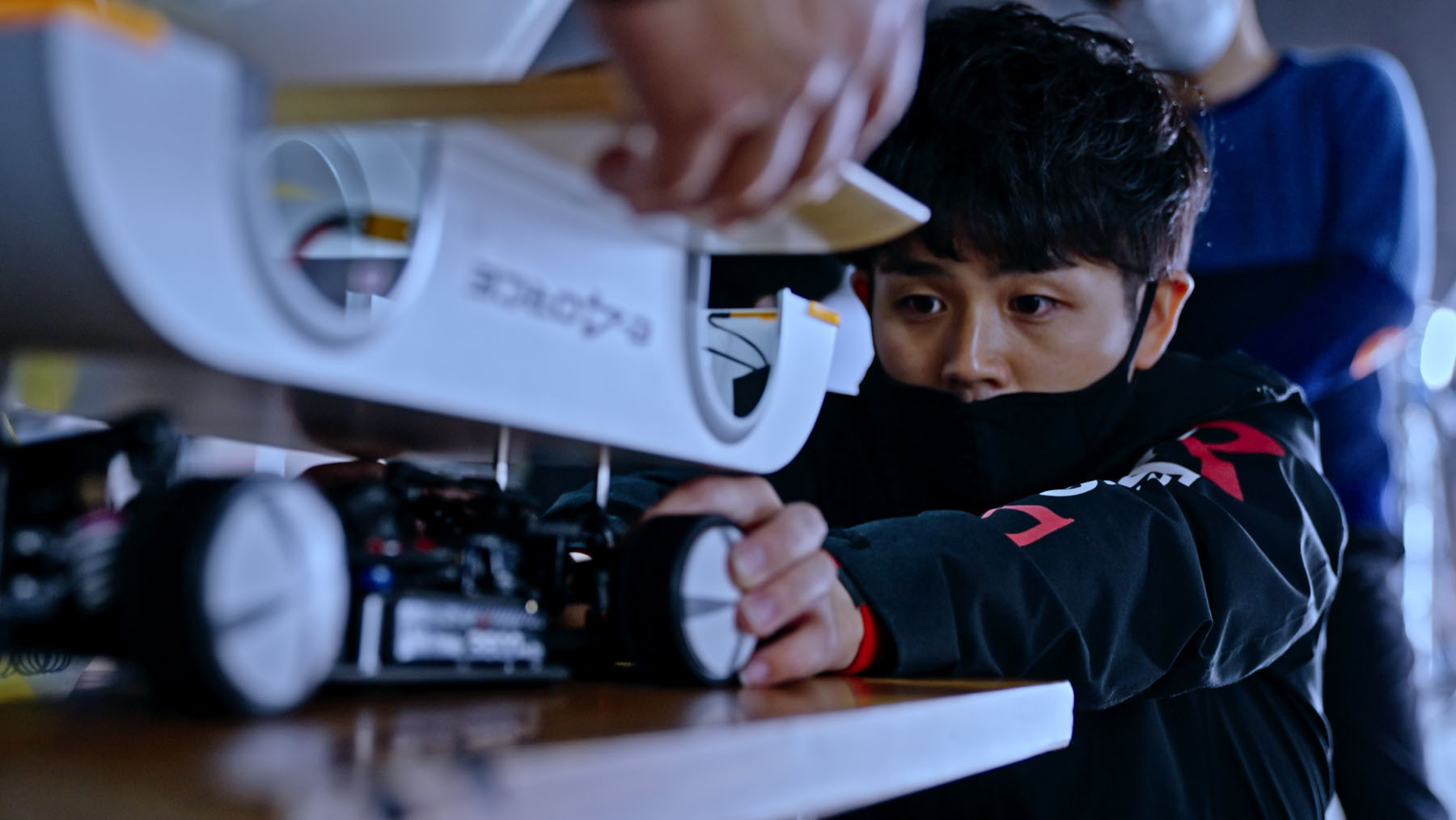 e-4ORCE combines Nissan electrification technology with all-wheel control and chassis control. This greatly improves driving performance – steering and braking in particular.
The front and rear motors ensure vehicle stability and an exciting, comfortable drive for the driver and passengers. 
Reduces sway
Delivery without spillage